Meet the Team
Qualified experts ready to assist
Christian A.
– Principal & Founder
When Christian was 19 years old, he started a part-time computer business out of his basement apartment. Almost 20 years later, he's still working overtime leading one of the most talented IT groups in the region. Christian has been featured on CBS, NBC, and FOX as a recognized authority in IT administration and cybersecurity. A product of working-class Northwest Detroit, Christian knows firsthand what it's like to live and work within a budget while still producing results.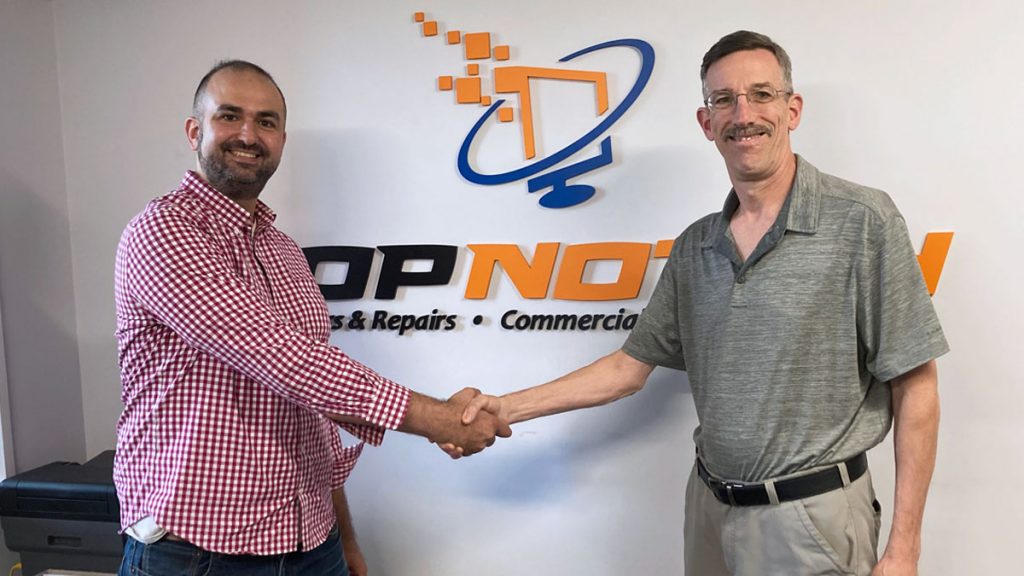 Landon B.
– Vice President
Years ago, Landon was the star offensive lineman for the UVA Cavaliers. Today, he is a well-rounded systems and network tech with a focus on cybersecurity and compliance. Network support, complex email systems, virtual environments, and cloud infrastructures are all within a day's work. After obtaining his degree from the University of Virginia, Landon spent a few years in corporate and government IT. With him comes a welcome perspective towards client relationships as we continue to grow and expand into new markets.
Raymond K.
– Office Manager Charlottesville Location
Raymond is the Charlottesville locations Office Manager. Raymond is a skilled asset to the Top Notch team in all aspects, coming from a strong background in management. He has been successfully implementing new cost-effective measures that keep your fees lower compared to our competitors. He is daily juggling the different aspects of the business on a managerial level that make Top Notch such a reliable choice for your computer services.
Robert M.
– Office Manager Richmond Location
Robert is the Richmond locations Office Manager. Originally from New Jersey, Robert always had an interest in IT growing up. After working years as a District Retail Director for multiple Universities across Central Virginia, Robert decided it was time to turn that passion for IT into a career. Robert currently holds a Degree in Business Administration and is actively pursuing a BSIT with a concentration in Network Management from Colorado Technical University. Robert is truly an asset to the Top Notch team and wears many hats to ensure that client expectations are being met.
Shawn R.
– Manager of Internal Operations
An employee of AOL for 11 years focusing on Quality Assurance and Connectivity, he wasn't just there to witness the birth of The Information Age. He was among the multitude of IT professionals directly responsible for its development. The last 8 years has allowed Shawn to leave behind the days of spending all day in a corporate cubicle or meeting room to take an even more hands-on and proactive approach to technology by directly supporting the people that require technology to do their day-to-day jobs and to run their businesses. With key strengths in analytical thinking and strategical planning, Shawn is often a critical asset in in-depth investigations or complex implementations; being one of the company's experts in e-mail migrations and VOIP phone systems.
Courtney E.
– Marketing Director
Courtney is our newest addition to the Top Notch team. She is a Charlottesville local, with a BFA from James Madison University. After graduating she was looking for the next step in her professional career to utilize her design background and promote her curiosity about technology. She now actively maintains our social media presence while still fielding calls and making sure customers' needs are being met. She soon hopes to be out in the field directly working with customers and assisting with site surveys.