IT Consulting & CIO/CTO Services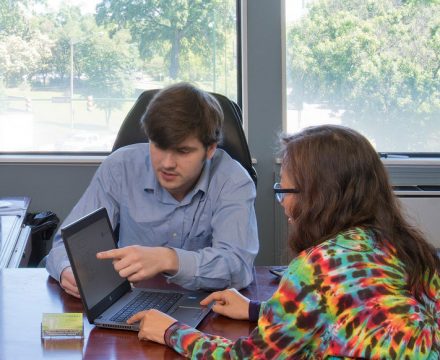 An IT consulting relationship is how we typically get to know our commercial clients. Our experts can address issues and implement solutions to meet the needs of every small business, mid-market company, nonprofit, or corporation. IT requirements. In small organizations, Top Notch generally provides a fully-managed offering (essentially, functions as an all-inclusive IT department). With larger organizations, we'll leverage various degrees of co-management with clear-cut DoL (divisions of labor) to give you help where you need it most.
Running A Successful Business? You Need IT Consulting Services from Top Notch
Top Notch will work tirelessly to deploy and align your technology in line with the goals of your organization:
Technology Should be an Enabler, NOT an Obstacle
The first thing you may learn from our consulting services is how to properly use IT in a business. You will be able to determine which aspects of your business can be enhanced or even automated by technology. We will evaluate and demonstrate how technology will help you attain your goals.
Which of Our IT Solutions are Right for your Company?
Every business has unique IT requirements. Sometimes just making a move when you realize it's necessary can be overwhelming. Never fear, our skilled team will assist you in determining the best way forward.
Maximize Efficiency & Make our IT Solutions Work for YOU
Knowing which equipment, hardware, and software will support your firm is one thing; Implementing and using them properly is another. Our team will be there to help you completely comprehend each IT solution offering before, during, and after implementation.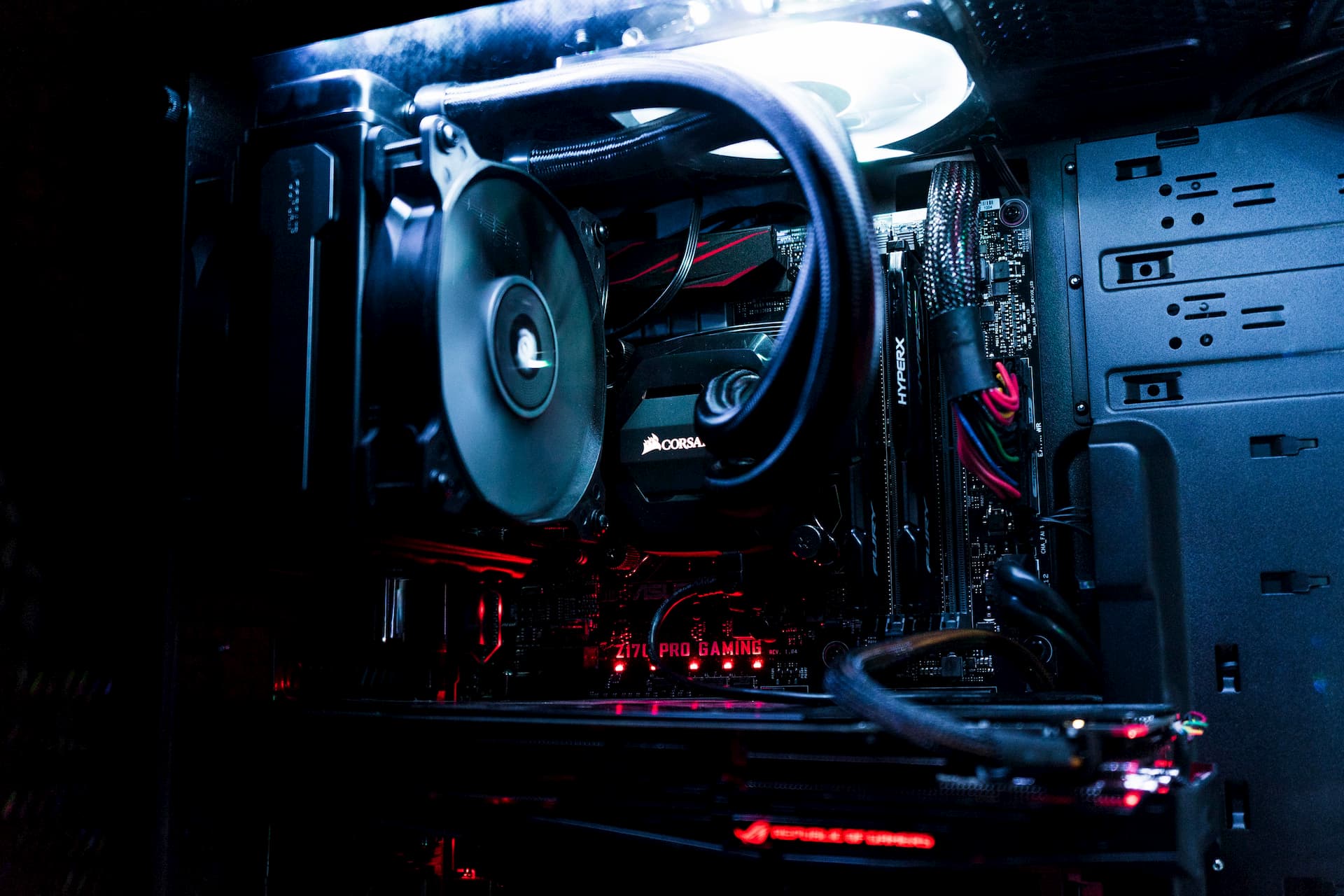 Explore our IT Consulting Service Offerings
Now that you understand the importance of IT consulting, you should learn more about the most popular services provided by one of the top IT consulting firms:
IT Strategy Creation
In collaboration with you, we'll develop a customized IT strategy that addresses all of your technology needs-and uncover some you never knew you had!
Security Risk Assessments
Different firms will face various challenges, but elevated cyber risks are present for everyone. Did you know traditional antivirus software and firewalls only stop 20% of today's cyber attacks? Are you ready for a competent partner in technology? Thought so.
IT Budgeting
Big box companies and smaller MSPs do not have reasonable or realistic pricing systems. We do. Your business is unique-so your managed service offerings will be as well, leveraging the support you need most and saving costs on irrelevant and redundant tools for your particular application & situation.
Cloud & Data Migration Services
A proven strategy for safeguarding data for small companies is to utilize the cloud for backups, or even your primary workloads. If you'd like to get rid of that clunky server in your closet, we're up to the task.
---
Ready to work together? Here is what you can anticipate:
Complete IT Services Provider
Whatever your company's IT needs are, our staff will undoubtedly be able to find the best solutions for you at a reasonable price. Top Notch provides a wide range of services to meet any and all of your personal and business-related needs.
Expertise
Collectively, our staff holds more aggregate industry experience than any other technology firm in the mid-Atlantic or Southeast.
Professionalism
Since 2004, we've maintained a "Clients Come First" framework, and it shows. Every team member is naturally and systematically incentivized to contribute to your success in the capacity of a friendly and trusted authority.
State of the Art IT Solutions
Top Notch continues to lead the industry. The solutions we provide are custom-curated and emulated by many of our competitors over time.
Customer Care
We know that the IT landscape can be complicated and imitating. So we listen.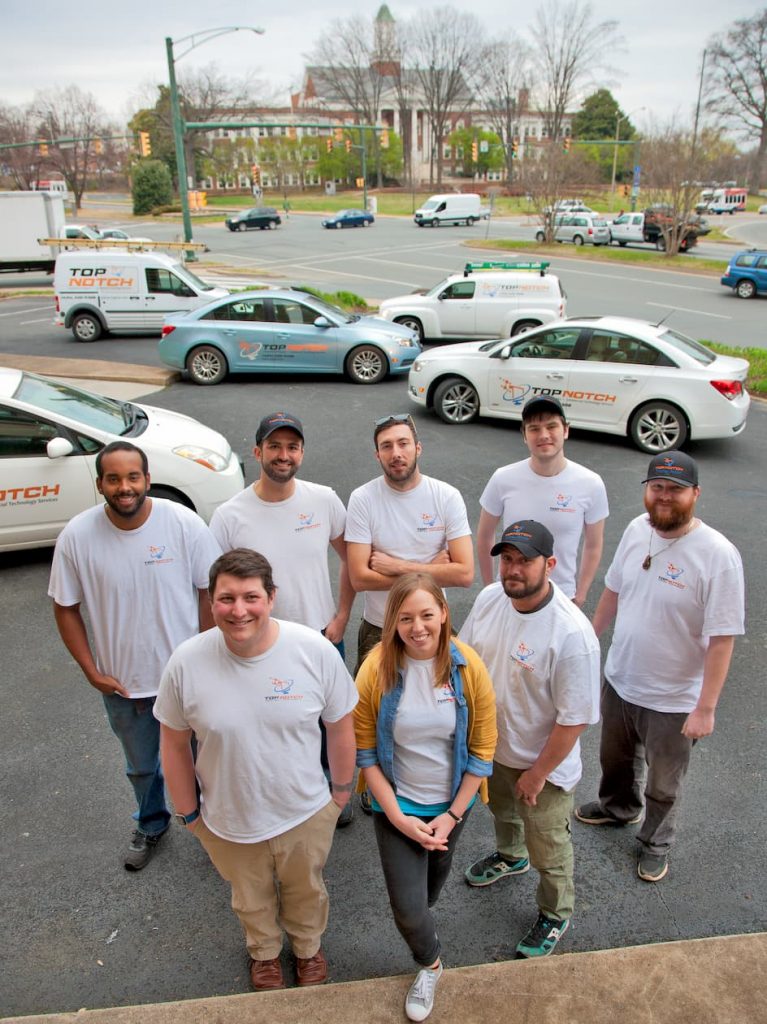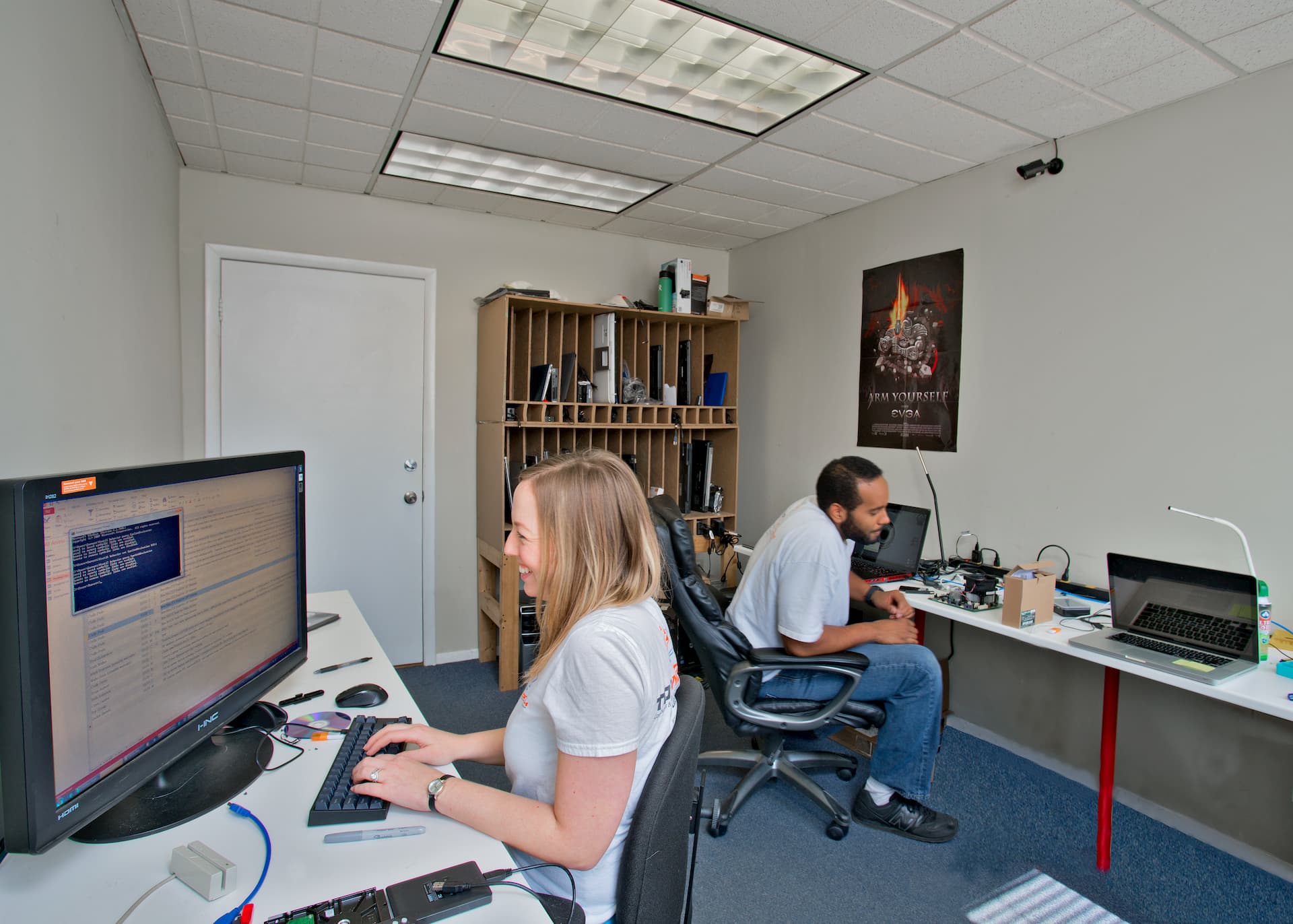 Where to Find Us
---
Our corporate services also support decentralized companies all across America and the world. Locally, Top Notch services the "top two thirds" triangle of Virginia from the locations mentioned below:
Communities Served From Charlottesville Office:
Albemarle, Culpeper, Greene, Fluvanna, Louisa, Lynchburg, Nelson, Orange, Roanoke, Shenandoah Valley
Chesterfield, Fredericksburg, Hanover, Henrico, Midlothian, Petersburg, Short Pump, Williamsburg
Alexandria, Arlington, Annandale, Downtown DC, Fairfax, Loudoun, McLean, Springfield, Tyson's Corner. We also service Howard & Montgomery Co.'s, plus all other parts of Southern Maryland.
Our service area covers two thirds of all Virginians and Marylanders.
Expect professional, personalized service from our company that the big guys just can't match, on everything from computer repair to large-scale enterprise management. On-site services and house calls available.
---
It depends on the type of inquiry. If we have an answer available, we can answer on the spot. If the information you need requires time to provide a solution, you will receive a quote/estimate on how we can provide a solution.
It can and should be. I.T. has become an essential for everyone, and should no longer be considered a commodity or line item in your business expense report. We encourage you to try our top-quality managed IT services.
You need to ask yourself, "Can I use IT technologies to grow my company faster?". For over 99% of businesses around the world, IT consulting can be the best investment they will ever make.
I highly recommend TNC and Christian for anyone who has computer needs. FORGET overpaying for services that most likely will not work, I prefer to keep my business local, friendly and dependable!
Benjamin Bower