Commercial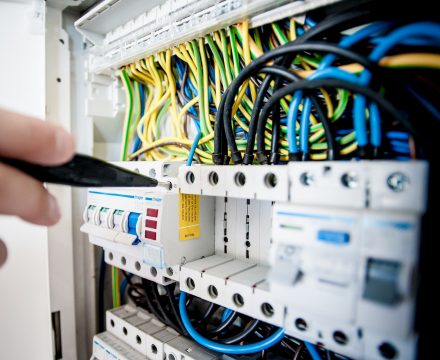 Full-service IT solutions & support services
"IT MSP's are a dime a dozen these days. What you don't see every day are firms that properly employ technology to grow, market, and scale your business-not just maintain your computers and networks. Firms that view information security as an enabler, rather than a hindrance. Companies that give you the tools you need to succeed, inside and outside of IT."
-Christian Argie, President
Core Services
Network Support & Systems Administration
No matter your size, we can build, overhaul, scale, and support your technology with ease. Employing as-needed combinations of Microsoft, Apple, Unix, cloud, & virtualization technologies to serve you best.
Staff Augmentation
If you're an IT manager, you already know: When it's smooth sailing, it can be hard finding tasks to keep your staff busy, but in the midst of a meltdown you find yourself longing for more boots on the ground.
Rather than take on more full-time staff, it may be easier (and more economical) to implement our model of dynamic, scalable, and comprehensive talent that's compatible with the workflow and culture of your organization.
Computer Equipment & Repairs
From hand-built production workstations and servers to professional-grade notebooks to affordable office machines, we've got you covered on both sales and service.
Management Software
We give you the tools you need to make database software shine. From electronic medical records & imaging suites to hospitality point of sale to CRM/ERP integrations, we'll keep you connected. We're also the liaison in your corner when it's necessary to invoke the tech support from software companies.
Cyber Security
Risk assessments. Gap analysis. Penetration testing. Audits, best practices analysis & implementation. Cleanups from breach or compromise. Being a full-service firm, we also shine when it comes to the paperwork, politics, and compliance side of things.
Web-Based Marketing Solutions
Web sites, online advertising, and social networking are efficient, cost-effective tools that can be used by companies of all sizes to find new customers. We will help you establish, increase, and maintain a commanding presence in the digital realm.
VPN & Remote Access
Our remote access solutions enable anyone to work from anywhere. Harness the convenience of the cloud, with the option of remaining in control of your own equipment.
VoIP Phone Systems
Our hybrid business phone system leverages the strong points of both cloud VoIP technology and on-premises software for the ultimate business telephony solution.
Email, Hosting, & DNS Management
The backbone of how business is done today. MS Exchange 2007-2019 + 365 setup, migrations, & maintenance. Google Apps for Business. Also proficient with all major web hosts & registrars.
Backup & Replication
Reliable data protection is no longer considered optional for any business; In fact, it's required for industry compliance in many sectors of the economy. We offer complete peace of mind with an array of robust local & offsite backup solutions.
Disaster Recovery & Emergency Services
Expect competent, compassionate support when the going gets tough. We have no problem working under pressure and won't stop until your systems are back to 100%.
General IT Consulting
Did you know that Top Notch clients are statistically more successful than their competitors? Put us in your corner, and see how easy it is to reach new heights with properly-functioning IT in place.
Cloud Computing
If a cloud business model is the right choice for your organization, we are here to help. Did you know that almost ANY computing environment or network can be migrated to the cloud, even if it wasn't designed for it? Deploying and navigating Infrastructure-as-a-Service platforms has been one of our longtime strengths.
Design, development, implementation, and technical support—all from one qualified provider.
---
Managed IT Services
If fully-functional technology is important to you, it is imperative to have a personal relationship with a professional IT provider. Most businesses prefer the security and advantages of comprehensive care over à la carte break/fix services.
Service area: Managed services available to businesses in southern Maryland and northern and central Virginia, including Charlottesville, Richmond, D.C., Lynchburg, Fredericksburg, Culpeper.
À La Carte Services
We understand that some smaller organizations may not have a need for the full monitoring and guaranteed same-day support of an ongoing maintenance package. So, to ensure that any size business can leverage our expertise, we provide as-needed support direct to businesses at an affordable hourly rate.
Service area: À la carte support is currently available to the Charlottesville, Richmond, Shenandoah Valley, and DC Metro areas.
---
I sleep easier at night knowing Top Notch is only a few blocks away. Whenever I have a problem or just need advice, I am 110% satisfied with the service I receive.
Bill Howard, Real Estate III Commercial Properties